About Mary & Chris Beddow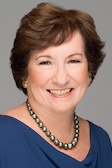 Mary M. Beddow
Vice President, Realtor, SRES*
Direct: (808) 542-7053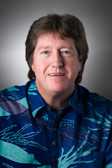 Chris R. Beddow
Realtor-Associate, SRES*
Direct: (808) 221-6129
In 2015 Mary M. Beddow and her husband Chris R. Beddow (RA) became Founding Members of BHHS Hawai'i Realty. Mary's Team consists of Chris and their niece Malia Barger (RA). They provide expertise, service, home staging, professional property photos and videos, and personalized property marketing plans to their valued clients.

Mary began her career in real estate in 1992 when she joined Bradley Properties, Kailua Branch as a full-time residential Real Estate Salesperson. Bradley Properties merged with four other brokerages in 1999 and became known as Coldwell Banker Pacific Properties. In 2003 Mary received her Broker's license and was awarded Vice President's status by CBPP in 2005. Most recently she has been honored with the Legend award achieving Top 1% of all BHHS Network for all 5 of her years with the company.
2014 Top Producer, Coldwell Banker Pacific Properties, Kailua Office
Coldwell Banker Previews International Presidents Elite
NRT Top 1,000 Agent for 3rd Quarter 2014 This distinction places the agents among the top three percent of all NRT sales associates nationwide. NRT is the parent company of Coldwell Banker Pacific Properties, and is the largest residential brokerage company in the nation with more than 42,000 sales associates nationwide.
Top Producer, July 2014, Coldwell Banker Windward Office
Top Salesperson, July 2014, Coldwell Banker Windward Office
NRT Top 1,000 Sales Associates nationally for 1st quarter 2014
2014 Top 100 Realtor for Hawaii based on total sales volume production
Nominated "Best in Real Estate 2014" in Honolulu Magazine
Top Salesperson, December 2013, Coldwell Banker Windward Office
Top Producer & Salepserson, November 2013, Coldwell Banker Windward Office
Top Producer & Salesperson, October 2013, Coldwell Banker Windward Office
Top Producer, June 2013, Coldwell Banker Windward Office
NRT Top 1,000 Sales Associates in the nation for first quarter of 2013
Top Producer, April 2013, Coldwell Banker Pacific Properties Kailua Office
2012 Coldwell Banker Pacific Properties International President's Elite award winner
Top Salesperson, Top Producer, January 2013 - Kailua Office Top Salesperson, December 2012 - Kailua Office
Top Listor, October 2012 - Kailua Office Top Producer, November 2012 - Kailua Office
NRT National Top 1,000 Sales Associate - 3rd Quarter 2012
Mary Beddow, V.P., Realtor and Chris Beddow, Realtor-Associate are affiliated with Coldwell Banker Pacific Properties, Windward Office, and have been active in the Oahu real estate market since 1992. During her 21 years in real estate sales, Mary has steadily increased her annual sales volume and was awarded the 2003 Top Producer for Total Sales Volume for Coldwell Banker's Windward Office with over $20,000,000.00 in closed sales. Mary has also achieved Coldwell Banker President's Elite status for 2003, 2004, 2005, 2006, 2007 & 2010 awarded nationally to Coldwell Banker's top producers with annual sales of $20,000,000.00 or more. Since 2010 Mary and Chris are consistent top producers for Coldwell Banker's Windward Office and Top 1% of Realtors for Oahu.
Mary and Chris are well known and regarded by their fellow real estate agents. Honesty, integrity, experience, expert market knowledge, and their proven team effort are some of their key attributes. Mary is also a Previews Properties Specialist, Coldwell Banker's luxury home sales division. Our listings are also Featured Homes on Realtor.com, the world's leading real estate website.
While achieving their high sales levels, Mary and Chris have never lost sight of their number one goal of helping people achieve their real estate dreams and goals. Honesty and integrity have been their trademarks over the years and they believe in treating everyone fairly, ethically, and respectfully. Mary and Chris consistently receive Coldwell Banker's Total Quality Awards for Outstanding Sales Performance and Customer Satisfaction.
Begining in 2012, Mary is a volunteer for the Meals on Wheels Program and makes weekly deliveries to those who are need of this much needed assistance.
Mary and Chris were an Aloha Aina Award Nominees recognizing Excellence in The Real Estate Industry, presented by The Honolulu Board of Realtors and First Hawaiian Bank.
Most recently Mary was elected as a 2006-2008 Windward Regional Director for The Honolulu Board of Realtors.
The Beddow Team are well known for their team work in assisting sellers with the preparation of their home prior to listing with the firm belief that a seller will always achieve their greatest return when their home shows it's best. We stage our listings prior to putting them on the market and coordinate everything from landscaping to cleaning.
Mary and Chris also provide a complimentary Home Warranty for all of their home sellers and buyers, adding value to their listings and peace of mind for their buyers.
NRT Top 1,000 Sales Associates Nationwide, Fourth Quarter 2008 Top 2% of all NRT Sales Associates Nationwide, for 2008 December 2008 Top Salesperson, CBPP Windward Office December 2008 Top Producer, CBPP Windward Office 2007 Top Volume Listor, Coldwell Banker Pacific Properties Windward Office Top 100 Hawaii Realtor for 2006, & 2007, 2008, 2009 & 2010.
Representing Sellers, Buyers, and Investors
Extensive Market Knowledge and Sales Activity in Kailua, including Beachside, Lanikai, Kalama Tract, Kuulei Tract, Aikahi Park, Kalaheo Hillside, Enchanted Lake, Keolu Hills, Olomana, Pohakapu, Maunawili, and Aikahi Park; Kaneohe & the Windward Coast; Honolulu: Hawaii Kai, Portlock, Hawaii Loa, Kahala, and Oahu.
Member, Coldwell Banker International President's Elite
Coldwell Banker Previews International Property Specialist
Over 18 Years of Hawaii Real Estate Experience
Lifelong Residents of Hawaii & Kailua
Complimentary Home Warranty Included for Sellers and Buyers
Home Staging and Prelisting Home Preparation
Realtor.com Featured Homes listing agents
Member of National Association of Realtors & Honolulu Board of Realtors
Husband & Wife Real Estate Sales Team
*SRES Designation, Seniors Real Estate Specialists. SRES® is a community of REALTORS® and related professionals dedicated to serving the real estate needs of the senior consumer.